I've got something special to share with you today. I'm talking about the lovely Ana Velez. She's perfect and perhaps the hottest Latina cam model ever. No, but seriously, she's a smoke show! Find out everything that I know about her and why I love her so damn much…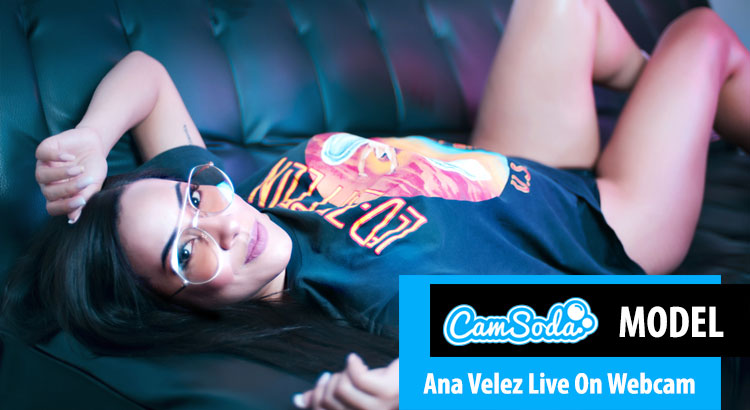 Ana Velez: A Latina To Make Your Fantasies Come True
You don't come across a girl like Ana Velez every day. She manages to be hot and sexy and completely gorgeous all at the same time. She's a fiery Latina with a passion for the naughtier things in life. Her greatest joy in life is to bring pleasure to as many people as she possibly can.
Luckily for everyone involved, she likes to use her body to do it. Her figure is perfect and her ass can make you cry. You'll never see a more perfect set of tits in your life. They're absolutely real and the perfect size and shape for her body.
She Loves Her Special Toys 
Ana isn't the kind of girl to shy away from her own pleasure. There are so many women out there who are embarrassed about using sex toys. It bothers them to the point of missing out on a whole lot of fun. She's the opposite.
She'll use anything to make her brown skinned body feel good. She has more than enough dildos to fill herself up to any degree. Sometimes she wants to be full and other times she just needs a little to get the job done. It depends on her mood.
On top of that, she has her hitachi wand that never gets lonely. She'll put that thing on her clit and let it send her to heaven while you watch. It's really her gift to you. Be sure to thank her.
Her Interactive Sex Toys Are Never Off
One of her favorite things to do is let you take over for her. Her interactive sex toys are always on and always deep inside her. You can set them off with your tips whenever you want. She's a very sensitive Latina.
Any vibrations are going to make her moan and close her eyes as she enjoys the sensations. You get to choose how much she gets. You can set them on high and make her beg when you put them on low. She's never going to complain. Having you in charge is half the fun and she would never give that up for anything.
Her Back Door Is Always Open
Unlike a lot of girls, Ana Velez always lets you in through her back door. You don't even have to ask for it. She has a very special dildo that she loves to send as deep as it can go. It's thick and always makes her feel good. If you play your cards right, she'll even slide her interactive sex toys deep into her ass. Just imagine vibrating that taboo hole and making her squirm. Nothing in the world could be better.
Conclusion: Ana Velez Will Blow Your Mind
You don't have to be a psychic to realize that a girl like Ana will blow you away. All you have to do is look at her body. Stop in today and let it all happen. You'll never look back and always come back for seconds. Trust me, I've been doing it for months now and literally I come back for more every single damn day. You cannot and will not find a better option on Camsoda.com.
Visit her profile – click here.