Every so often we meet up with one cam girl that just absolutely makes our jaws drop. I'm talking about a show stopper and this week we've got one to share with you. Her name is Brandi Love and she's beyond perfect. Seriously, I'm not joking! Brandi is one of the hottest milfs on the scene today and she's been helping guys bust nuts for more than a decade. In fact, I believe it was the early 2000s when Brandi got her start around the same time that Hot Wife Rio got her start. They are certainly both milf masterpieces and mature women that 99% of the hot mom fans in the world today would love to bang.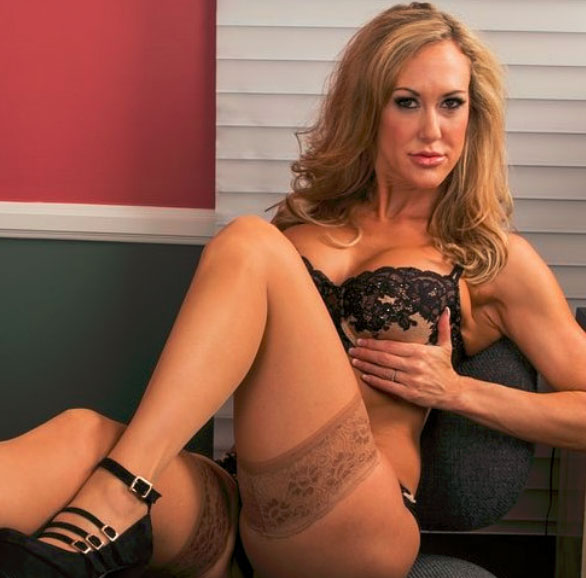 There's a lot to be said about this delicious milf. The first thing that I can tell you about her is that she was born on March 29, 1973. She's currently 45 years old at the time of filming this confessional and she continues to age like a fine wine. Brandi Love has a few aliases that she goes by, one of which is Tracey Lynn Livermore. Brandi was born in Raliegh, NC and if you're living in the area, there's a good chance that you might see her running around there in the local area.
As for her Camsoda profile, Brandi has an insane number of followers. She's got 49,471 Camsoda.com users that spend time chatting with her on a regular basis (see it here). Whether you're a man, woman, or a couple, you best believe that she's interested in fucking you most likely. Brandi is rocking blonde hair, a perfectly fit physique, and 34DD tits. I must praise Brandi's body because she's worked extra hard on it and she looks beyond fantastic for a mature lady. If you like older women with six pack abs and a delicious pussy, then you'll love her. If you're into tattoos and wine, then perfect you've got something in common with her.
I need to let you know a few other things about Brandi Love as well. Brandi has her own Fleshlight that you've got to try. In fact, the best idea I think would be to buy her Fleshlight and take Brandi into an exclusive chat. The AVN nominee will blow you away! Did I mention that she's got 60+ videos which she has recorded while live on webcam? The clips are hot AF and watching take dick on cam makes my dick want to explode. If you're a Twitter user, then you'll love the fact that she's an active user with 500k followers.
My guess is that you'll absolutely love taking this hot milf to pound town, but before you do you need to watch this clip below. Brandi Love is fantastic and you'll find out why right here, right now.
Brandi Love Shares Her Industry Secrets With Us
We asked Brandi a bunch of random questions to try and get as much information out of her as possible. You'll be shocked to hear some of the answers that she provided us with. One of the things that you need to understand is that Brand has been in the industry since 2004, making her a veteran and major milf player in the game – no doubt about that!
She's done a lot of really cool things within the adult industry over the years and she's doing a lot of different stuff that's soon to be released. In fact, during the trip that she made to film this confessional video, Brandi shot for four new companies and in different types of scenes that she's never done before. That's all we can tell you for now.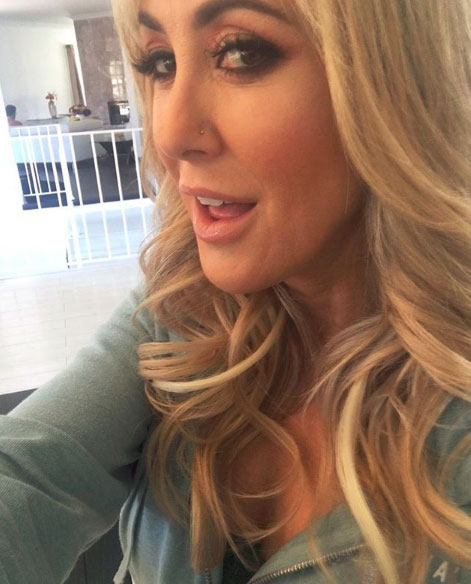 She's got something coming for you. I'll give you a taste of what's to come from her. If you're into feet or if you have a foot fetish, then you'll like this one. Another scene that she has coming out will showcase her playing the submissive role, which is rather rare for her. She's super excited to share that update and if you're a fan of hers, then you better keep your eyes open for that!
Now, time to move on to the real naughty confessional questions…
Her Favorite Scene
We wanted to know what Brandi Love's favorite scene was to shoot. Once that made her say, "Oh my god that was amazing!" She loves lots of scenes and typically has moments within each scene that she really loves. Chemistry is everything and passion is her fetish. She's recently shot a milf on milf scene and that was absolutely incredible. It's raw, authentic and the real deal featuring four milfs. It's pretty amazing!
She's Super Open
Brandi Love has never even thought about doing something else other than adult. The thought has never crossed her mind and once she crossed that line and entered into the adult film industry, she never looked back. Brandi took this seriously and enjoys every aspect of life.
She works hard, loves what she does and it just works for her. That's probably why Brandi has become one of the top ten milfs in the industry. What you see is what you get, point blank!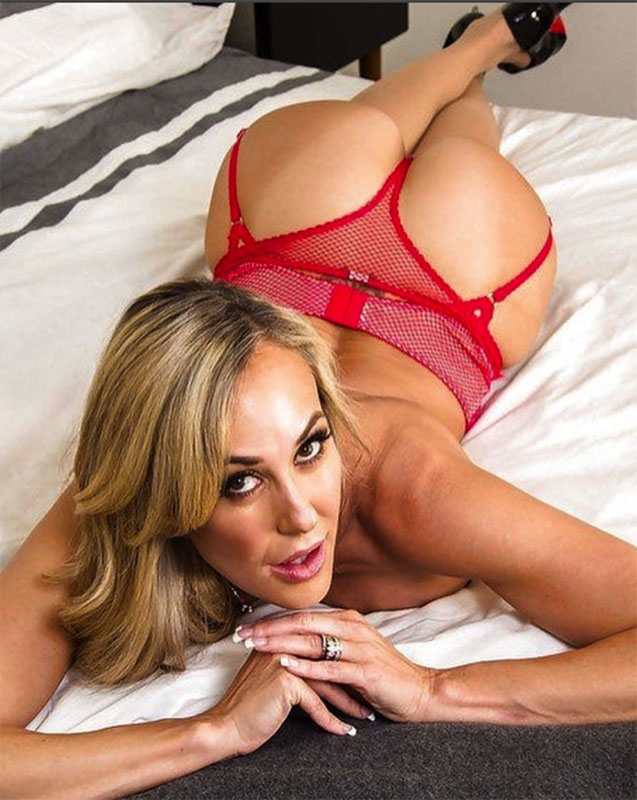 Couple Shows
Here is a fun fact, Brandi and her husband do couple shows on webcam. When she's doing a featured cam show, almost all of them contain a couples show combined with a toy show of some sort. They are pretty damn amazing I must say and she loves filming them too!
A Lot Of Scenes
She's done a ton of scenes and as far as being into things, she doesn't have any particular preference. However, she did mention that having sex with her man is the best.
Aside from their love life, she likes a one on one sex scene. I'd also like to make it clear that Brandi Love described "Equal opportunity fucker."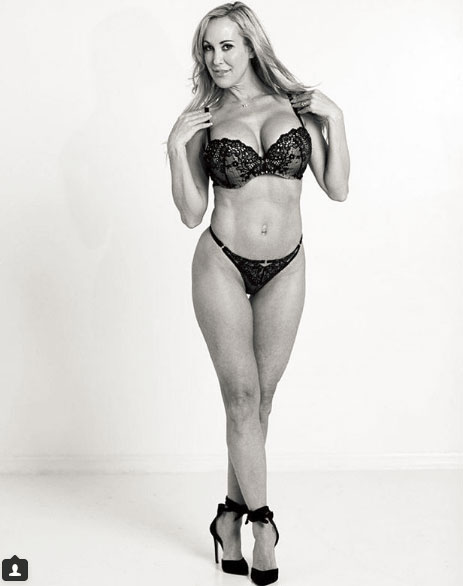 Career Moment
There was a company that pursued her back in her brandilove.com days in 2008 and a Los Angeles company took her a chance on her. That very moment was a game changer for her. She shot five scenes and ten years later, she's still coming out to L.A. to shoot porn. That first moment was the one that made it a lifetime career for her.
Fun fact: Brandi Love and her husband are all in balls to the wall in this industry.
Brandi went ahead and gave us a complete rundown of how she got she got started in the industry. She leaves nothing out at all. You'll have to watch the video to learn all about that though!
Brandi is a role model to all the cam girls in the industry and she's beyond amazing. If you're looking to learn more about her or get nasty with her, then visit her profile – click here.
Are there other milfs that we recommend checking out? Heck yes, there are and if you're looking to connect with other mature women, then you should start by connecting with Reagan Foxx and Cherie Deville, both of which are insanely hot milfs that most people want to fuck.
All photos used in this post were provided courtesy of the Brandi Love Instagram account.