We love all porn stars, but when it comes to girls with a big booty, Julie Cash immediately comes to mind. No doubt about it, we love her and that big ass she's sporting. We had a chance to interview her in the latest Camsoda Confessional. Here's what she had to share with us. Trust me, you'll want to watch the video below. She's beyond perfect and if you like asses, then she's the one you need to chat with!
Before getting started, I can tell you that she's been in active on just about every social media platform out there. For example, you'll find her posting on Instagram, Twitter, YouTube, Facebook and more. She's 28 years old and measures up as 36D-30-48. Yes, her body is banging and unless you hate big tits and a big ass, then you'll love what she's got to offer. As far as porn videos are concerned, she's shot with lots of people like Brazzers, Reality Kings, MOFOS and more. Check out the video below to learn everything about her!
Julie Cash Shares Her Love For Big Dick And Booty Clapping
The infamous Julie Cash has been in porn since 2010. She took a break for 2.5 years, and then eventually got back into it. Julie just wasn't ready to give up doing porn. She wanted to leave a bigger mark in the industry and the only way to do that was to get right back on the horse and start shooting porn again. She didn't want to quit and then come back when she's 40 years old.
As you know, when you get older, it gets much tougher to shoot. That's just the nature of it and she knows that if she wants to make a big splash in the the adult industry, now's the time to do so! Get it while the getting is good!
She's done LOTS of porn.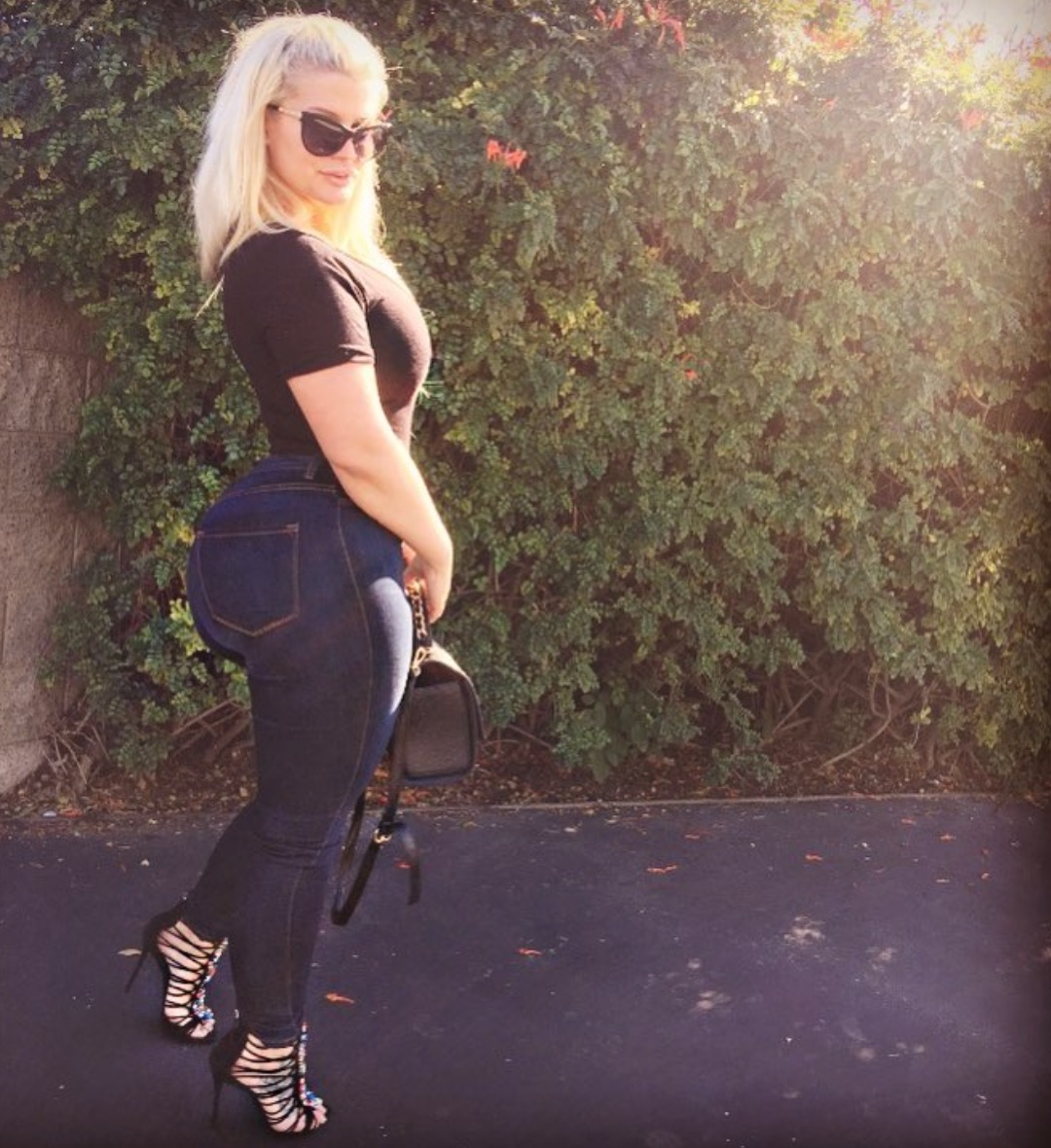 Favorite Type Of Porn
We had to ask Julie Cash what her favorite type of porn is to shoot. Believe it or not, she's not into anything too freaky. Her favorite type of porn to shoot is booty porn. You know, that ass worshipping type stuff. She doesn't like crazy rough stuff. Instead, she's all about booty rubs, sensual sex scenes and things of that nature. Julie also loves giving nice sloppy blowjobs to guys.
Favorite Sex Position Shooting Porn
For her fans, she's only about that doggy style, but camera wise, she likes to shoot using reverse cowgirl too. Since her booty is the main attraction, she likes to show it off like crazy. She loves seeing her own booty bounce up and down.
She loves being openly sexual and loves pleasing guys each and every time she's fucking. It's all about the mental aspect of it and she's extremely comfortable shooting scenes with the guys because she is so close with them.
She loves the entire porn scene – seriously.
Favorite Porn Scene
We got to discussing various porn scenes with Julie Cash, trying to determine which of those that she's done are her favorite. Based on what we know, her favorite porn scenes that she's shot are the Million Dollar Booty scene and one that she shot with Reality Kings. It was a sensual and sexy scene that she absolutely loved filming. The male talent loved it just as much as she did.
Passionate Sex vs BDSM
Julie Cash actually does a lot of dom and fetish work with. For the most part, she plays the dominant role on camera more than the submissive role. However, in her personal life she likes to play the submissive role for the most part.
She doesn't like getting slapped or spanked. So don't try that or she'll be turned off for sure.
In fact, she doesn't really have much of a personal sex life (according to her) and it's not because she doesn't like sex. In fact, it's because she has so much sex while working and the fact that she's always working, she doesn't have time to fuck while off camera.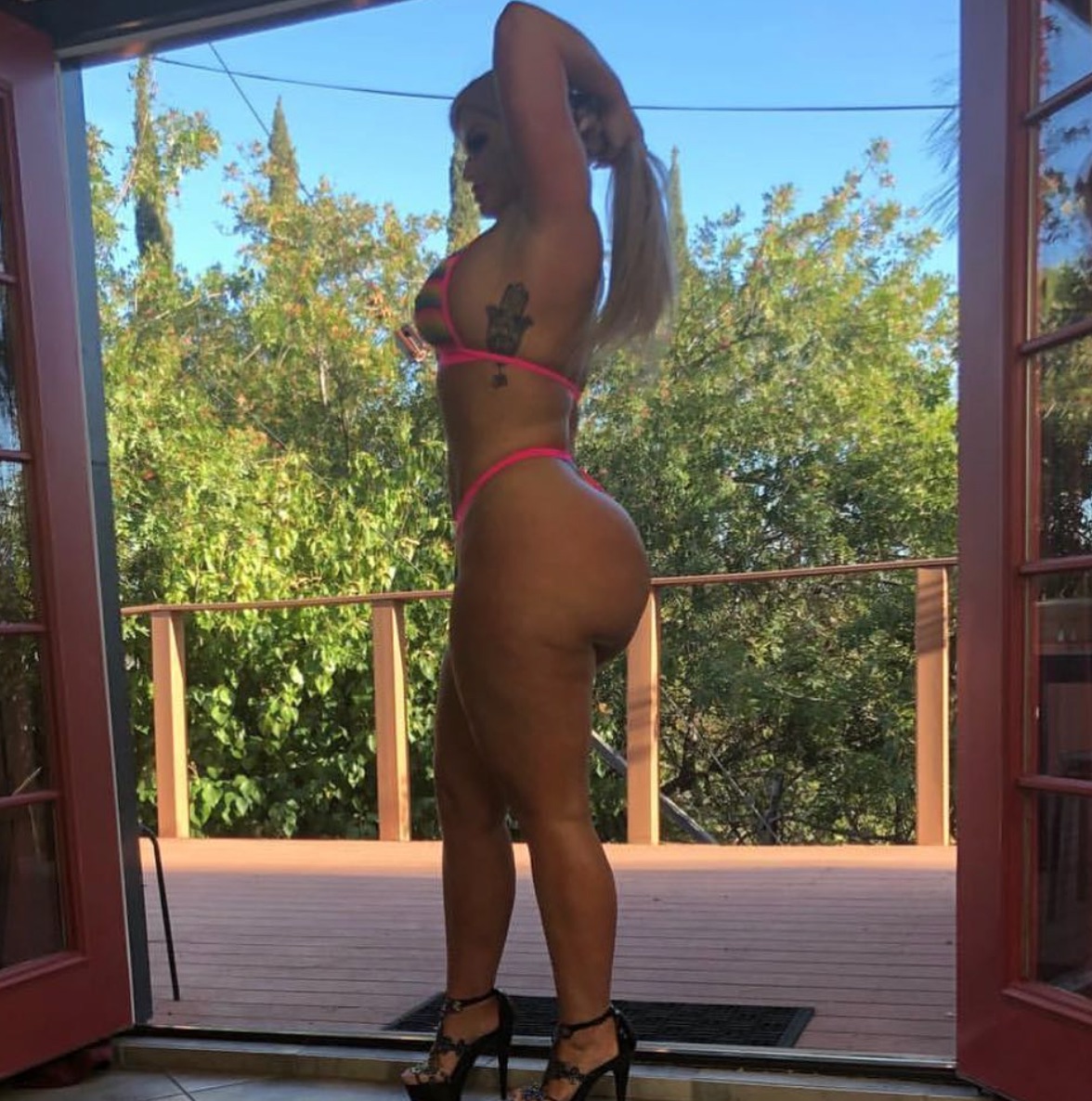 Ideal Dick Size
We always ask what the ideal dick size is for each cam girl we interview. Julie Cash admitted to wanting nine to ten inches of rock hard dick to satisfy her. Anything too big isn't going to do it for her. There is such thing as a dick being crazy big.
Anal / Oral / Vag
We asked Julie Cash whether she preferred anal sex, oral sex or just straight vaginal sex. She said that she really likes giving oral but isn't into receiving it. She doesn't do anal, so that's out of the question, sorry guys. Her booty is big and beautiful but her butt hole is very tiny and it's not gonna happen folks.
Would You Rather
We hit Julie with the tiny orgasms all the time vs one big orgasm and she had a lot to say about it. She decided to opt for the tiny orgasms all day long. She's big on masturbating and loves doing it all the time. That Hitachi Magic Wand has seen a lot, that's for sure! There are lots of porn stars that love this toy, like this one here.
Girl/Girl vs Boy/Girl
Julie mentioned to us that she's a huge fan of doing Girl/Girl/Boy scenes. She isn't a big fan of doing just Girl/Girl because she doesn't really know what to do. It's complicated and tough to shoot. She wants dick in there, period.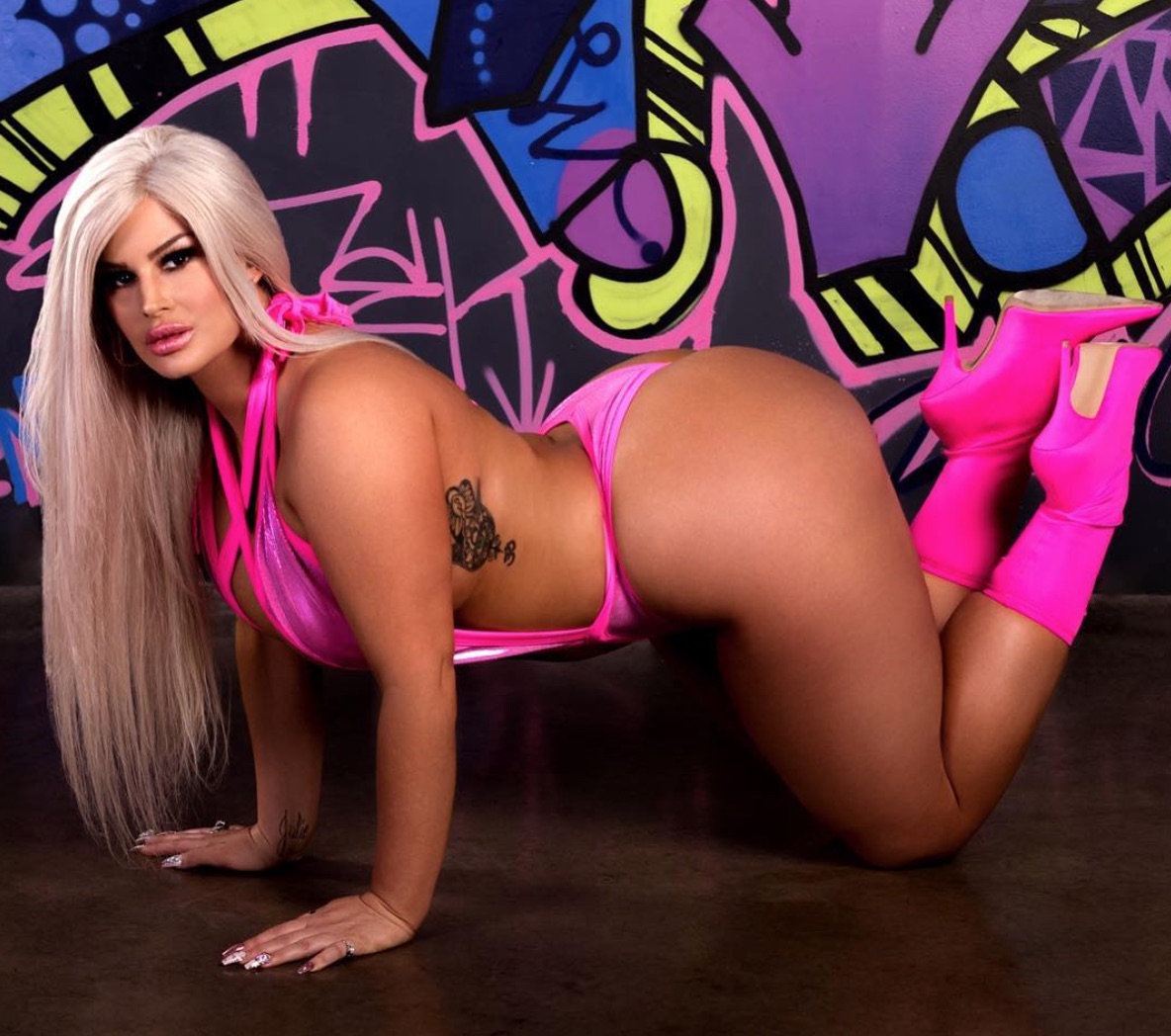 Ultimate Fantasy
Julie Cash doesn't have any fantasy that she hasn't fulfilled. She's all about being a woman in a man's world and she hasn't done a gang bang or a double penetration scene as of yet so one of those things might be something she wants to do.
She's shooting porn like crazy these days and has recently done some scenes for RK. Julie has her own website as well called MyJulieCash.com. However, the best place to see her is none other than Camsoda.com. She is always online and ready to chat one on one with her fans. My suggestion would be to check out her profile page. You'll be glad that you did, trust me!