It's been a while since we last shared a Camsoda Confessional video featuring one of our lovely cam models. But that all ends today because we're back! Nope, not just back with any random cam model either. Today we're bringing the heat especially if you like mature women. I'm talking about none other than the infamous Mindi Mink. I'm not quite sure how to put it other than just say that she's a gorgeous mature milf that anyone would love to bang. Mindi is no stranger to the camera as she's been doing this for quite some time now.
She's so good that she was even nominated for an AVN award, "All-Girl Performer of the Year." If you do a quick search for her, you'll notice that she's everywhere on the Internet, but when it comes to camming she's exclusively on Camsoda.com. I kid you not, her cam shows absolutely blow away any of the porn shoots that she does. That's because they are real, raw, and uncut. If you don't believe me, all you have to do is check out some of the videos posted on XVideos.com, XHamster.com, YouPorn.com, and PornHub.com. Then take her for a private show on Camsoda. You'll know exactly what I'm talking about.
If you want a little taste of her, just start following her on Twitter and you'll be instantly hooked, I guarantee it. If you're into more non-explicit social media content, then check her out on Instagram.
As for some personal details about Mindi Mink, she was born on December 4, 1968, which makes her a delicious 49-year old that looks absolutely incredible! She's got brown hair, brown eyes, and big tits. Mindi measures up at 34DD-25-36 and she's got a cute tattoo on her lower back, which is a perfect target to shoot for when finishing from behind. Enough about that though, time to get to the confessional and all the juice that she had to say with us.
Mindi Mink Cam Confessional Reveals Her Foreplay G/G Fetish
Before getting started, I'd like to congratulate Mindi Mink on her porn anniversary. She's officially been an adult actress for four years as of this month (June 2018). She really has accomplished so much and feels really good about the fact that she's inspired older women to do porn. I tell you what, we're thrilled to have her as a cam model and think what she's doing is amazing. Hopefully, we can enjoy at least four more years of her fucking in front of the camera. That's what we're hoping for at least and we're confident that's what's going to happen!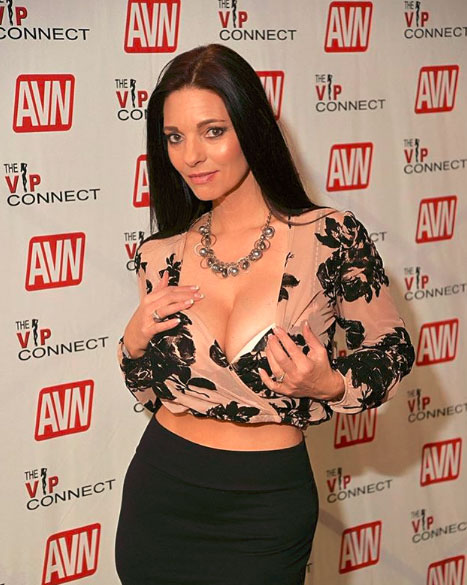 We kicked things off discussing how and why she got into porn.
Oddly enough, Mindi Mink got into porn through camming. She kicked her current career off as a webcam model back in 2013. After spending time camming for 1.5 years, she decided that she was ready for a little bit more.
That's when the porn acting came into play!
Mindi started with girl/girl only and didn't ever expect that it would ever turn into something like this. Not sure what she's referring to? Well, no doubt about it, Mindi Mink is a super popular porn star with a strong fanbase.
Afterall, as they say, age is just a number and there's no reason why she won't eventually be the number one mature porn star on the planet.
We asked Mindi why she decided to get into webcamming and it was a very specific situation that started the domino effect.
She was in a situation where her job went from full-time to part-time overnight. So, like anybody else out there, she took action to find money. She needed money and her boyfriend at the time suggested that she get on the webcam. It turned out that she actually loved it and really enjoyed the compliments she was getting while being on cam. Mindi didn't plan to do it but 5 years later she's still crushing it and is now a top milf porn star in the industry.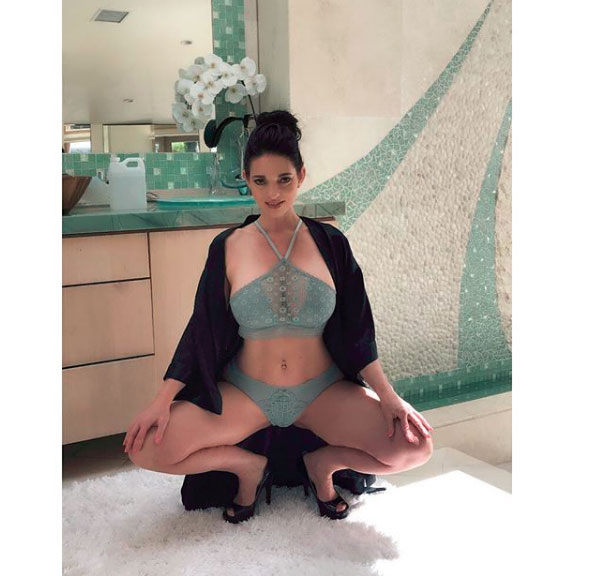 Favorite Porn Scene Shot
Mindi was reluctant to answer this question because it was really hard for her to just pick one. Eventually, she ended up choosing on and it goes back to her early days in a scene that she shot with none other than our very own Dani Daniels. Dani was her crush and actually reminded her of an ex-lover that she was with.
Mindi was new and nervous but the chemistry was amazing and so was the scene. As Mindi Mink said, Dani was amazing and she knows it!
We had to ask whether or not she fucks guys on video or if she'd ever entertained the thought. Sorry fellas, she's only having sex with women on screen because she has a boyfriend that she's committed to.
Yes, she would love to have a girlfriend outside of the industry but that's a tough thing to do really. In other words, her current situation is simply having her cake and eating it too!
Fun fact: Mindi has always been bisexual and she's planning on always having that in her life – no matter what!
Mindi does not have any preference because she truly enjoys various aspects of being with a man and a woman. However, like I said, she's strictly G/G on screen. Mindi has no interest in doing boy/girl aka B/G on screen. She's committed to a relationship and getting married so that answers that!
Mindi admitted that she doesn't feel as comfortable with men on camera. She's only done girls on video for a specific reason. Mindi felt that she had more to bring to the table with g/g versus the b/g filming. Her content may not have stood out within the b/g market. Also, it makes a difference that she can't handle anything too rough. It just wouldn't be the right thing for her.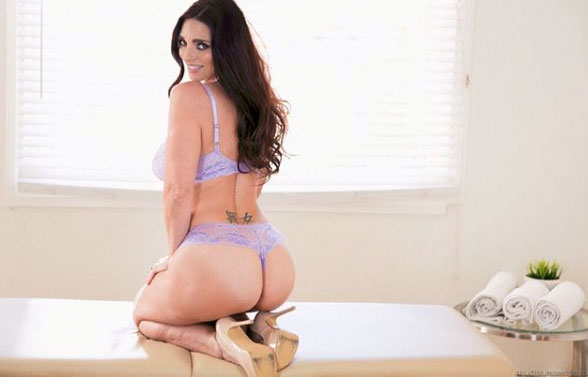 Perfect Fantasy
I'm not sure why Mindi was so embarrassed to share this but once she opened up about it, we all got very horny. Mindi Mink was shy and embarrassed to talk about her perfect fantasy but she eventually opened right up. Her ideal fantasy would be her playing a goddess queen role with both men and women adoring her and worshipping her like crazy. She's not into BDSM, but she is into erotic things, just no pain at all. This mature bombshell loves being pleased and typically is a giver off screen but the fantasy role she'd play here is being the receiver versus playing the typical giver.
What does it for her? Well, she's all about the build-up when it comes to the worshipping. Even having someone play with her hands and feet will literally make her soaking wet. Let's just call her the foreplay queen.
It's everything that happens before the pussy licking that really gets her going. If you're working hard during the foreplay stage, then you'll be able to make her cum in literally seconds. Mindi Mink is easy to please, but it's all about the build-up and warmup that makes a difference. That's part of the reason why she loves being with women. They put a lot of time and effort into the foreplay.
Mindi loves all her fans and she's turning 50 this year. Can you believe that! I mean, that's insane. Mindi Mink is the perfect cam model that you'll enjoy, just take her into a private chat session and you'll understand what I'm talking about. Send her a message by clicking right here!