I typically don't report any type of news to people just because it's really not my thing. However, I've got a few things that I want to share with you today and one of them involves a flight attendant at work! There's a specific webcam model that's on Camsoda and she's frequently filming from all over the globe.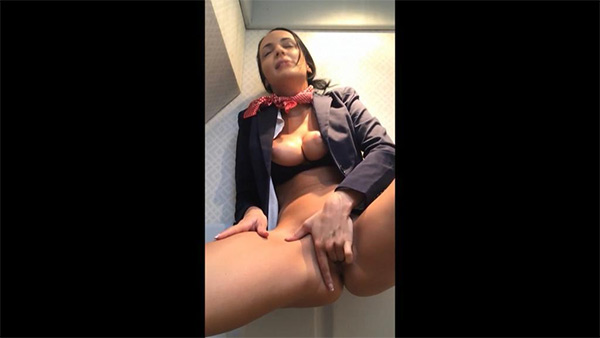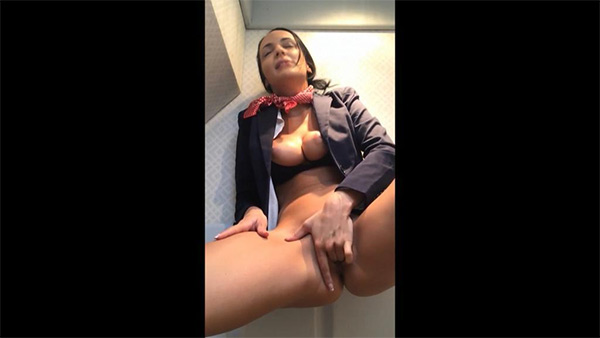 Well, the other day she decided to take things a step further by filming from the friendly skies! As you know, many flights now offer free wifi while en route to your destination. Turns out she had something in mind that would blow the socks off just about any horny passenger (if they knew about it).
She did the unthinkable and stripped down live on webcam in the bathroom. She did all of this while in flight and it's something that you've got to see to believe. You're probably wondering who she is. Well, her name on Camsoda is Milehighclub and she's pretty damn good with her fingers!
The video above has been edited so that it's completely safe for work. If you want to chat with her, then you best head on over to Camsoda and send her a message today! I'm almost positive that she'll be willing to show you her tight pussy with no questions asked!
Now, since I've posted this crazy video of this flight attendant fingering and masturbating miles in the sky, I wanted to tell you everything that I love about flight attendants. For starters, I love that they are willing to do almost anything! I've gotten wasted with a couple of them and ended up fucking one or two in my day. More often than not, they get perks that many consumers don't and they take full advantage of what they get. For example, I was staying at a hotel that one of the major airlines stays at and they were given lots of cheap drinks. I took full advantage and became friends with all of them. At this point, I knew it was only a matter of time before I was balls deep in this dirty flight attendant.
Another thing that I really like about them is that they have a care-free attitude when not in-flight and most are fun as heck to hang around with! I've spent many nights at clubs with these women, even hit some fine dining restaurants with a few. Nothing ever seems to be off limits or too wild for them.
Last but not least, I really love the fact that they're so far away from home and so frequently. Reason being, they can basically do what they want, when they want, and you don't have to worry about a thing getting back home. There'sno such thing as a relationship that will blossom, just hooking up and having fun. Trust me on this one! Have you ever wanted to take a weekend trip to Paris and fuck from a super sexy hotel room in France? You can do that with a flight attendant and they may even fly you for free if you're lucky! As for chatting with this horny cam model, I think you should spend some time messaging her to set up a time to chat!