If you're new to all this cam chat stuff then there's a good chance you have no idea what the basic rules of chatting on cam with a girl. I know it seems strange that there are rules but there are and a lot of sites will kick you off if you disobey them. I'll cover some of the basics that you need to know if you want to have any success at all.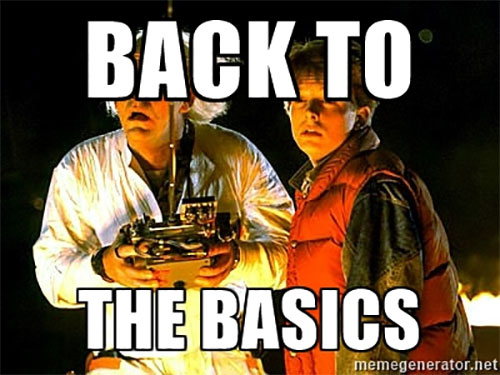 Basic Cam Chat Tips You Need To Understand
In And Out Sucks
If you're joining a cam site for the first time and you're starting to chat with a girl and you're not feeling it then you absolutely can leave the room. However, if you're a typical "in and out" type guy that makes the girls strip down only to exit just to get out of the room then you're going to get flagged as being a cheap douchebag. You don't go to get a lap dance at the strip club and leave mid-song because you don't like the girl right? Exactly! The same goes for camming online.
Avoid Bad Ratings
These cam girls do this for a living and they really appreciate it when users give them good ratings. It helps increase their earnings and is your way of showing that the service was good. Unless you absolutely hate a cam girl then I suggest you give her a good rating. The only time I've given a girl a bad rating was when she did nothing but lay there for 3 minutes and not even talk to me. I was absolutely bullshit about it. That happened on LiveJasmin though, not CamSoda.
Don't Tell Use Your Real Name
When you're signing up to become a member of the site, you never want to use your real name. Doing so is a big no-no and I'd strongly advise against telling the girls any personal information. I shared information with you about me because that's the purpose of this site but I don't tell the girls about myself at all. You're a member of the site so they can facilitate all that. Afterall, that's what you are paying for. Girls come and go. Those that do, you don't want them to know anything too personal about you.
Don't Be Rude
If you don't like one of the cam models or you think she's not that great, then just be polite and keep your mouth shut. Leave the room and leave it at that. If you're rude, the girl may complain and even get you kicked off the site. There are so many camgirls that being rude to one because you didn't like her cam show doesn't make sense.
Go Private Chat
If you're a member of Camsoda.com or any other cam site, you never want to let other people know what you are writing in the group chat. Instead, be sure to make your text private so that only you and the model can see it. It's a much more intimate appraoch.
Don't Leave Without A Thank You
You should always thank the girl that you take private for a show. Never leave the show just because you're done. The polite thing to do is to say thank you and formally say bye to the girl. She'll appreciate you more if you do. Trust me.
Well, those are some of the basic must-knows when it comes to chatting with cam girls.