If you're anything like many of the middle aged men out there, then chances are you've used the infamous Streamate cam site. Many guys are using this website to chat with horny cam models. Honestly, I can't blame them because I used it myself for quite some time over the years. Now, there did come a time when I decided I had enough of Streamate, at which point I was ready to cancel my account and discontinue using the cam site.
Some people get extremely worried about canceling these types of accounts. They don't believe that it's easy when in actuality, canceling on this site couldn't be any simpler.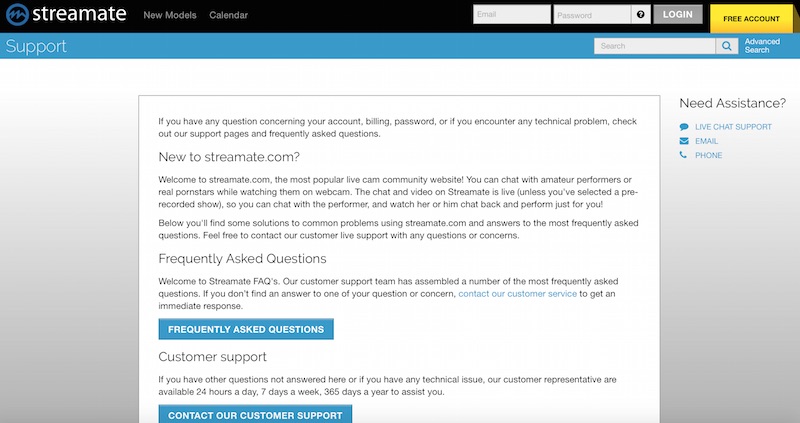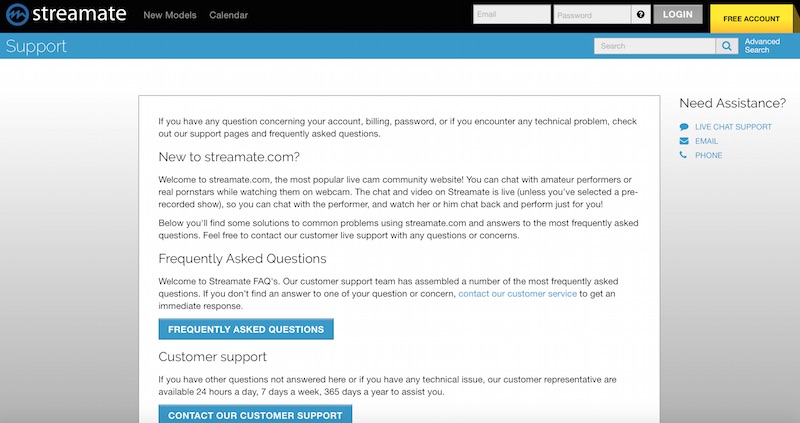 Really, it's as easy as it gets. Here's what you need to do…
Steps To Cancel / Delete Your Streamate Account
Let's say you've spent a ton of time and money using Streamate. However, you've found a better site that works for you that you like better. Understandable, there are tons out there. I canceled my Streamate account when I joined Camsoda.com. Here are the exact steps that I took in order to cancel everything. Fear not, it was the easiest process I've ever done with regards to canceling a cam site account.
The Steps
The first thing you want to do is go ahead and login to your Streamate account. You can do this by logging in just like you'd do on any other day. Once you've logged in, you're going to want to scroll to the bottom of the page to look for the "Support" link.
This is the link that will lead you to the main customer support page. Once you're on that page, you'll want to head to the bottom of that page and look for a paragraph that states, "Close Your Account."
Read that paragraph and towards the end, you'll find a blue hyperlink that reads, "you can close your account here." Click the "here" and it will redirect you to another page that displays the current outstanding charges.
Assuming that you've paid everything, you're in good shape and all you need to do is click the Submit button. Now, if you decide to agree to the outstanding Streamate charges, then that's all you need to do. Click the submit button and your account is officially closed.
Now, let's say you decide that you want to try using it again. Okay, not a problem at all. All you need to do is reactivate your account and you can start using the site once again.
Presto! You now know what you must do to both cancel and reactivate your Streamate.com account. If you're interested in reading my official review on this site, you can do so by clicking here.
When all else fails and you are unable to cancel, all you need to do is use the live chat function to speak with support or you can email support@streamate.com and they'll be able to help you out!
How To Delete Camsoda Account
If you're looking to cancel and delete your Camsoda.com account as well as your Streamate account, then you'll be glad to hear that you can delete them both very easily. The process to delete your Cam Soda account is exactly the same. When in doubt, reach out to customer service and they will help you.